Premier Smog Check Services at Reasonable Prices
Our certified mechanics perform cheap smog check services on all cars and trucks.
Smog Check Center
Auto Mechanic Services (AMS) is a Smog Check and Auto Repair station of Lake Forest, CA is a complete low cost auto repair station and is a state licensed Smog Check Station. Our technicians are Automotive Service Excellence Certified ( ASE Certified ). We provide service on all cars and trucks including domestic cars and foreign cars. Our station does complete auto electrical work and complete auto troubleshooting. Auto Check Center is a complete smog shop and auto repair center. AMS is state certified for Brake and Lamp Certification for Salvaged Vehicles and is licensed to perform these inspections. Registering of vehicles in the State of California with a Salvaged Title DMV requires a Brake and Lamp Inspection Certification in order for the owner to obtain title. We can help you get your title.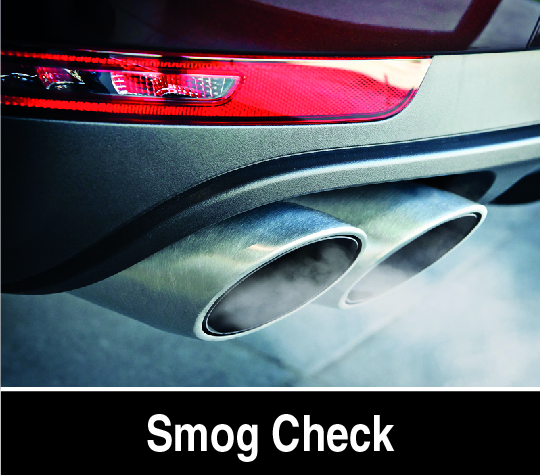 Smog Check Lake Forest, CA
Auto Mechanic Services (AMS) is a premier smog check center located in Lake Forest, CA. AMS is a complete low cost auto repair shop and is a state licensed Smog Check Station. Our technicians are Automotive Service Excellence Certified ( ASE Certified ). We can smog check all cars and trucks. Smog inspections Emission Testing
How to Pass Smog Check? Important Steps
Before you take your auto in for a smog check, is there anything you can do to better the possibility of passing? The undeniable answer is to verify your auto is running great in the first place. An auto with every one of its frameworks working effectively, will likely breeze through the smog test. On the off chance that you think your auto isn't running at 100 percent, yet you need to keep away from the costly repairs that would be required in the event that you fizzle, there are straightforward steps you can take to improve the chances of passing a smog check to support you.
Step 1: Take a Drive
Drive your vehicle for 30 minutes before landing at the smog check station. This will guarantee your vehicle is legitimately warmed up and is running at its ideal level. Keep in mind that the engine of your car is a fuel smoldering machine. To guarantee legitimate burning it needs to have adequate time to warm-up.
Step 2: Check Its Running Quality
Do not get a smog test in the event that you think your vehicle is not driving, running or working appropriately. Consider this, numerous vehicles don't breeze through the emanations test despite the fact that their proprietors never suspected any issues. They are essentially stunned when they figure out. If your vehicle is encountering evident issues, do not waste your time or cash on a smog test. It will not pass a smog test. Look for repair help first. This will guarantee your car passes the smog test the first run through.
Step 3: Do Not Forget to Use Fuel Additives
The utilization of fuel additives can be exceptionally useful in bringing down discharge levels and helping your auto, truck, van or SUV pass the emanations review. Fuel additives are by and large filled a vehicle's gas tank during fuel refueling. The additive is blended with your vehicle's fuel. The reason for existing is to clean carbon stores inside of your motor's admission and fumes ways, taking into consideration both fuel and air to stream openly inside of its sections, hence bringing down emanation levels, enhancing ignition, expanding general motor execution, and assisting you with breezing through the smog test.
Step 4: Do Not Forget to Check Engine Light
Engine light should not be on. An enlightened check light will bring about your vehicle to not pass the discharge test naturally. A guaranteed outflows repair shop can utilize an inconvenience code recovery apparatus to concentrate inconvenience code information from the ECU and perform vital repairs to turn off the lights.
Step 5: Think about Swell
Tires As said above, during the smog test the exhaust cloud specialist may need to drive your vehicle on a dynamometer. Guaranteeing your vehicle's tire weights are even and right will assist you with breezing through the discharge test. Right tire weight will permit the vehicle to be driven with more prominent soundness and control during the test.
Step 6: Change Engine Oil
If you have not performed an oil change lately, feel free to do it before the discharge test. This will help with getting finishing emanation test outcomes. Your vehicle's Positive Crank Ventilation (PCV) framework is intended to permit the motor to breath vapor from the oil compartments. The exhaust are then smoldered through the burning procedure.
Step 7: Legitimate Vehicle Description
Passing the smog check obliges right data of your vehicle's year, make, model, motor size, and GVWR weight. This data is needed by the exhaust cloud machine to adjust dynamometer load, and set legitimate RPM to MPH proportion composed particularly for your vehicle by the California Air Resources Board. You should guarantee the smog expert is very much aware of all your vehicle's subtle elements.
Step 8: Check Gas Levels and Coolant
Since the test runs the auto at rapid while it is stationary, less wind streams through the radiator to cool it. So make a point to fill your coolant tank legitimately. Likewise, the auto will be on a dynamometer, conceivably at an edge. In the event that gas is low in the tank, this could uncover the fuel pump and place vapor in the fuel line, creating the auto to fizzle the test.
Step 9: Get a Pre-examination
In many states, smog test stations will do a less extravagant pre-review that appears if an auto will pass or fall flat without formally recording the outcomes with the state's registry of engine vehicles.
Step 10: Maintain a Strategic Distance from Wet Weather
Try to pick a sunny day to have your car tested. This will help your auto finish the emanations test. Evade the downpour. Give us a chance to call attention to a couple of issues with stormy days. Your vehicle should be driven on a dynamometer during the smog check.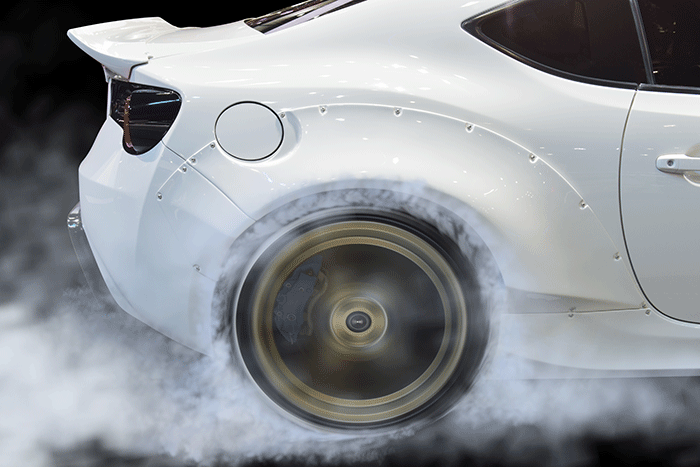 You can pay consideration on the nature of your auto's exhaust to get a thought of what's going ahead inside the engine of your auto. As the engine of a car burns fuel and makes fumes, lots of distinctive things start to happen. Shockingly some of these...