Shop Location: 20622 Pascal Way #D, Lake Forest, CA 92630
Shop Hours: Mon-Fri: 8:00AM-6:00PM, Sat: 7:30AM-3:00PM, Sun: close
Phone Number: (949) 916-9454
We take care of everything – Repair, Tires & Alignment, Oil Change and More
Premier Automotive Services at Reasonable Prices
Full Service Auto Repair Center
---
In Auto Mechanic Services, we specialize in preventive maintenance and auto repair to maximize the life of your vehicle. Our technicians implement best practices for automotive maintenance and
auto repair
. AMS offers complete auto care for your vehicle. Our Auto repair and maintenance services are a combination of your next factory recommended maintenance visit, a routine oil change, engine repair,
auto tires
, or repair services on your brakes, suspension, air conditioner, or any other mechanical or electrical component of your car. Our technicians use the latest equipment and up to date procedures to diagnose your auto problem and complete the necessary repairs in a timely manner. We use only the finest quality aftermarket and Factory equipment parts on your vehicle. AMS is in your neighborhood and ready to serve you.
Premier Auto Repair and Service Shop
---
Auto Mechanic Services is pleased to offer a complete variety of the most commonly requested auto repair and maintenance services, from engine repair, oil changes, and brake services to tire repair, timing belt replacements, and much more. Just call to our technicians. Our goal is to create a long-lasting relationship with our customers that will stand the test of time. Our customers enjoy worry-free driving, lower service cost, and longer service life. At
Auto Mechanic Services
, we have the latest tools and know-how to get your vehicle tuned up and ready to go. Whether your car needs an oil change, new brakes, or transmission repair, we will get the job done with a fair amount of time, so you can get back to the important things in your life.
Frequently Asked Questions & Auto Repair Tips
Q: How frequently would it be a good idea for me to change engine oil?
A: Most auto organizations concur that you ought to get your oil changed each 5,000 kilometers or 3,000 miles. While it may appear like you can go longer, oil is the life of your auto. Changing your oil means killing "messy" or "destructive" components in this manner guaranteeing a more extended existence of the engine of your car.
Q: Does brake fluid should be changed?
A: The normal driver uses their brakes 75,000 times each year and underestimates that they will work unfailingly. Today's slowing mechanisms are water powered and utilize brake liquid which is hydrophilic, which means it can ingest dampness from the air. Once the pressure driven framework has dampness in it, erosion happens and brake segments come up short. Brake fluid needs to be flushed occasionally to hold erosion under control. This system is not costly and is incorporated into numerous safeguard upkeep plans. Brake fluid should be maneuvered carefully. It will soften plastics and evacuate paint.
Q: How frequently should antifreeze be supplanted?
A: Antifreeze need to be supplanted at regular intervals because of oxidation and crumbling of imperative added substances. These added substances grease up the water pump and shield metal parts from rust and oxidation. They additionally help keep coolant hoses delicate and adaptable. Today we can clean and reuse old antifreeze, supplanting the added substances. Antifreeze is extremely poisonous and not ecologically well disposed so reusing bodes well. The motor's indoor regulator ought to likewise be supplanted at regular intervals to keep the engine of your car working temperatures in the correct extent.
Q: What is Synthetic engine oil?
A: Synthetic oil is a grease comprising of concoction mixes which are falsely produced using mixes other than unrefined petroleum. Engineered oil is utilized as a substitute for grease refined from petroleum, on the grounds that it for the most part gives unrivaled mechanical and compound properties than those found in customary mineral oils.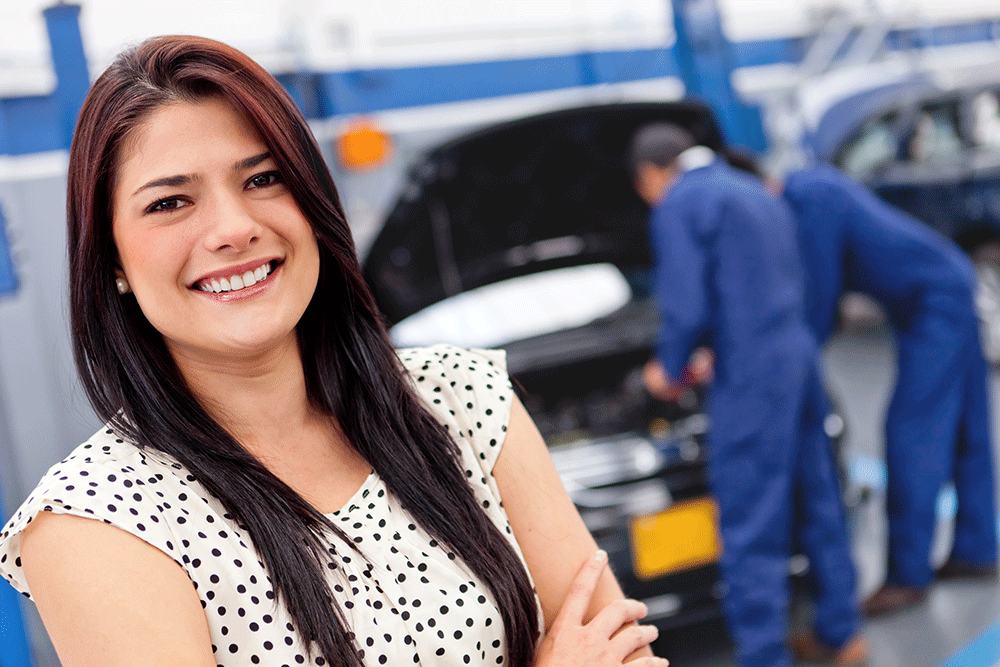 Auto Mechanic Services in Lake Forest is a family owned and operated automotive repair and tire shop that consistently strive to give our clients 5-star experience. How to Find a Professional Auto Mechanic that Make Your Auto Like New One? Taking a car to a repair...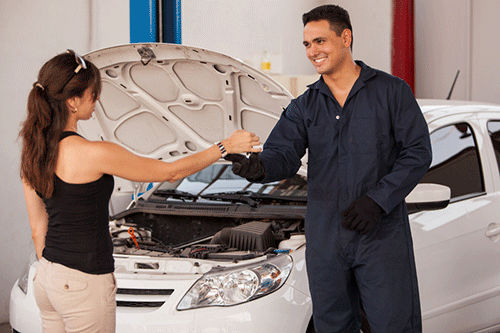 5 Important Questions You Should Ask Yourself before Car Repair When your car breaks down or is scheduled for maintenance, you have got two choices: pick a dealer garage or a local garage. Independent repair service charges much less than a dealer garage—that...
What our customers are saying
I am sure I am not the only person that is hesitant to go to a mechanic shop!!! You go to the big brand name (chains) for a minor oil change and you are hit with a $$$ For services that your car doesn't even need, but since you are not a mechanic you trust what they are saying. I just took my car in this shop which a friend had recommended and I have to say I was so Surprised when he said what was wrong with my car and he offered to fix everything at a fraction of what the other places had quoted me. no over sell, no inflated pricing and great honest service. Highly recommend this place.
I took my Ford to them for repair. My car was having issues with speed as soon as I speed up the car it would completely shut down. Also the ride wasn't as smooth as it used to be. These guys took a look and did a computer diagnostic and told me exactly what the problem was. They quoted me for this problem and also recommended that I change my shocks as they were getting too old. These guys were honest and quick and I did not feel the sale pressure tactics that other places use. I highly recommend this place
fast service and did i great job, will def go back. keep up the good work boys!
---